Opened in 1980 with immense parent, parish and community support, Gilroy Catholic College was founded on the site of St Gabriel's School for hearing impaired students which occupied the site from 1922.
The College is named after Cardinal Sir Norman Thomas Gilroy, the first Australian-born Cardinal and the first Cardinal to be knighted since the Reformation. A significant figure in Catholic education in Australia, his motto "Christ is my Light" has been adopted by the College and highlights the importance of Jesus Christ at the centre of all our endeavours.
Originally intended to be a Year 7 to 10 coeducational high school, a 1982 decision was made to extend the College to Year 12. The first Year 12 sat for the HSC in 1985, by which time the student population had grown to over 1000.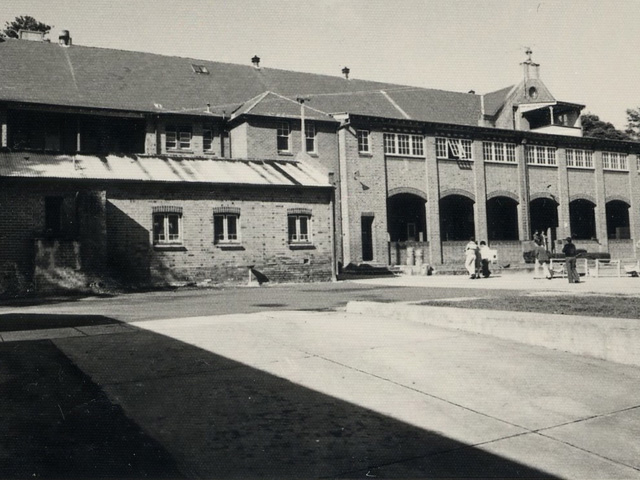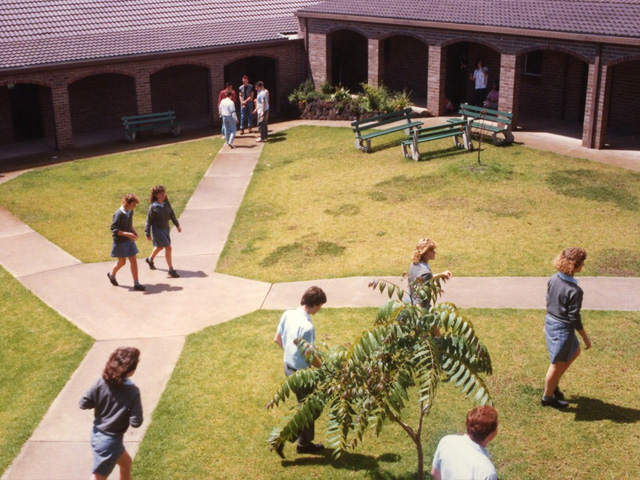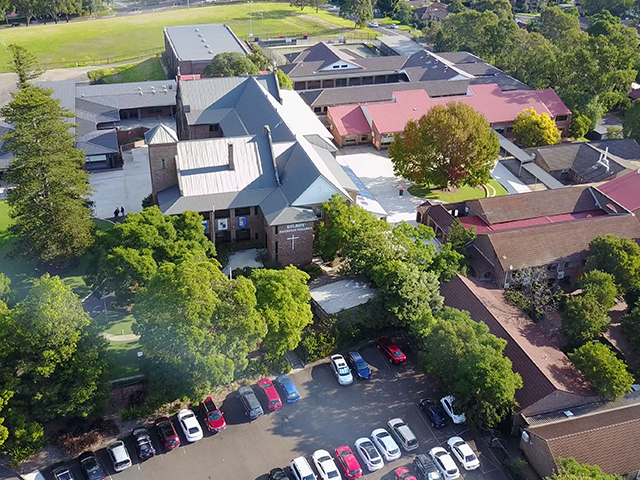 By the 21st century the student population was nearly 1100 and Gilroy Catholic College had become a popular seven-stream school with over 90 staff. The school is supported by the parishes and primary schools of St Bernadette's (Castle Hill), St Michael's (Baulkham Hills) and Our Lady of Lourdes (Baulkham Hills South)
The school still bears the marks of the inspiring leadership of Br Damien Harvey fsc, the first Principal of the school. He provided a wonderful model of faith-filled service to young people through his long career as a De La Salle educator, extending from his teenage years right up to his death at the age of 83 in 1999.
He took on the leadership of Gilroy Catholic College at an age when many are on the verge of retiring. He was ably assisted from 1982 by his Assistant Principal, Peter White, who was to succeed him as Principal in 1986. Peter White guided the school for thirteen years and oversaw its transition to an established school with an excellent reputation in all fields of endeavour, that continues to this day.
---
The Gilroy Archives
At Gilroy Catholic College we celebrate our living history, reinforcing the ideals first established by Br Damien Harvey and the original school board in 1980.
Our school archive collection includes:
Cardinal Gilroy Artefacts
Cardinal Gilroy photographs
Newsletters from 1980 onwards
Class rolls
School photographs
Old uniforms
Newspaper articles
Yearbook collections
Awards and certificates
Video and DVD records
Can you contribute?
We need your help!
If you are an ex-student, parent or teacher with photos, letters, recollections, clippings, publications, school reports, or any other interesting history please contact us today.
---