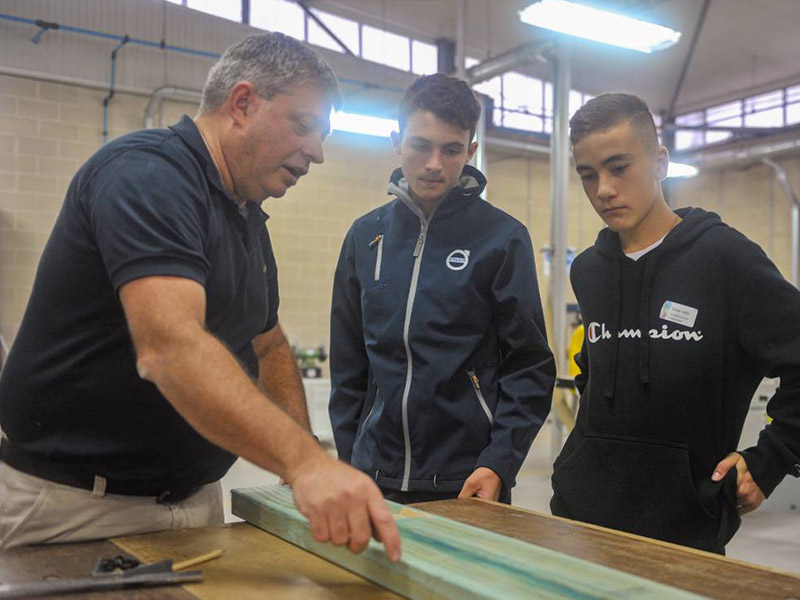 Students from various CEDP schools came to CathWest for the Try A Trade Day
Western Sydney school students interested in a trade career are clamouring to take part in an exciting new offering from CathWest Innovation College where they get to try a trade for a day.
Already recognised as a leader in vocational education, CathWest developed the Try A Trade Day as a way of giving school students a more hands-on experience and better understanding of certain trades.
"This is step one," said John Wills, CathWest Innovation College Assistant Principal - Industry and Workplace Learning. "It's about young people exploring. Too often, this pathway is discounted in schools. Many teachers don't have a lot of experience in the trade pathway so sometimes they don't know enough to be able to educate students on what it's all about."
Interested Year 9 and 10 students attended CathWest for a day late in Term 1 where they engaged with industry experts, teachers and then jumped into hands-on lessons in general construction, hospitality, hairdressing, automotive and childcare.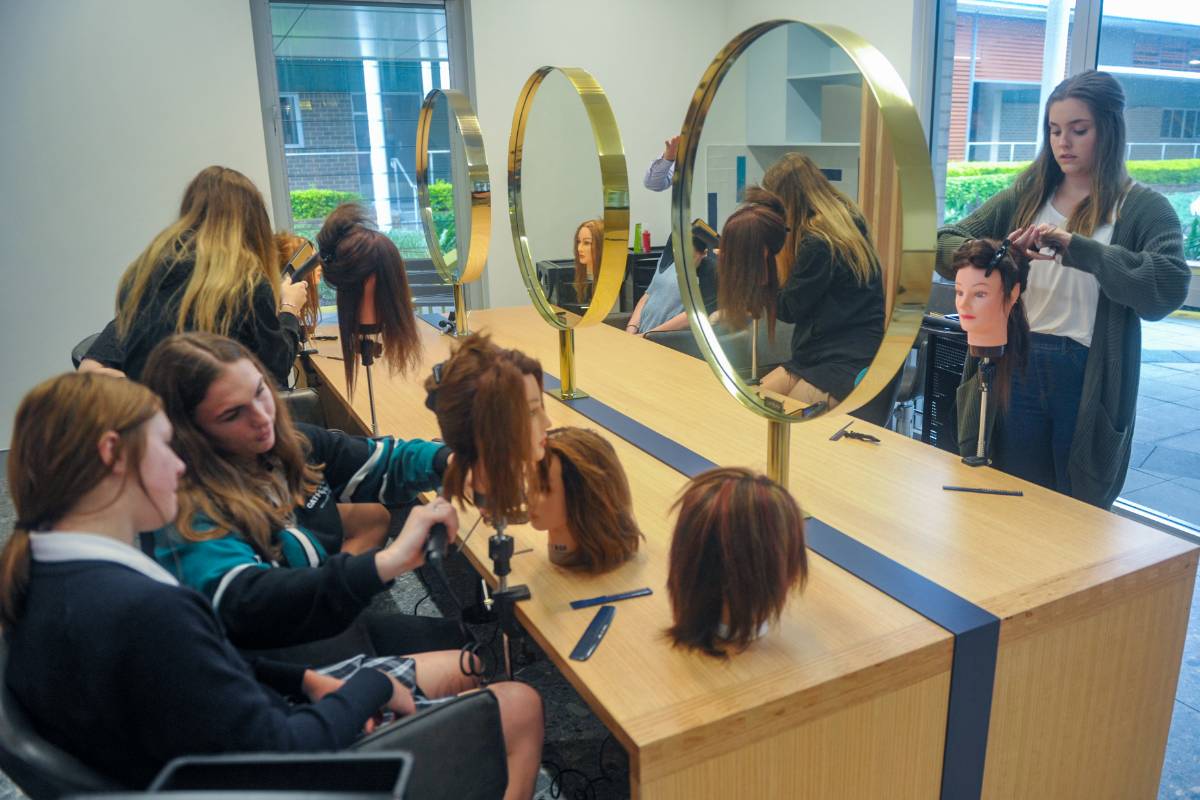 Craig Pendleton, Director at Trade Path Australia spoke to the students about trades and the value of schools like CathWest.
"CathWest is fantastic because the students here tend to have their goals already set," Craig said. "If they come here, they can focus and have purpose and we need more schools like this.
"Even for those students who are incredibly passionate about a specific trade, I'd highly recommend going down the trade school route as opposed to dropping out and diving straight into an apprenticeship. It's going to give you the best options and connect you really well with industry."
CathWest will host its second Try A Trade Day on Monday 10 May, this time at their McCarthy campus while students interested in the inquiry pathway can join the Explore Your Passion Day at the Loyola Campus on the 11th. Learn more about Inquiry at CathWest here: https://cathwest.parra.catholic.edu.au/Inquiry-Pathway
"The traction has been unbelievable," said Judy Smith, CathWest Manager Entrepreneurial Partnerships. "We have people on waiting lists to attend Try A Trade so there's definitely strong demand from students wanting to be able to try different things."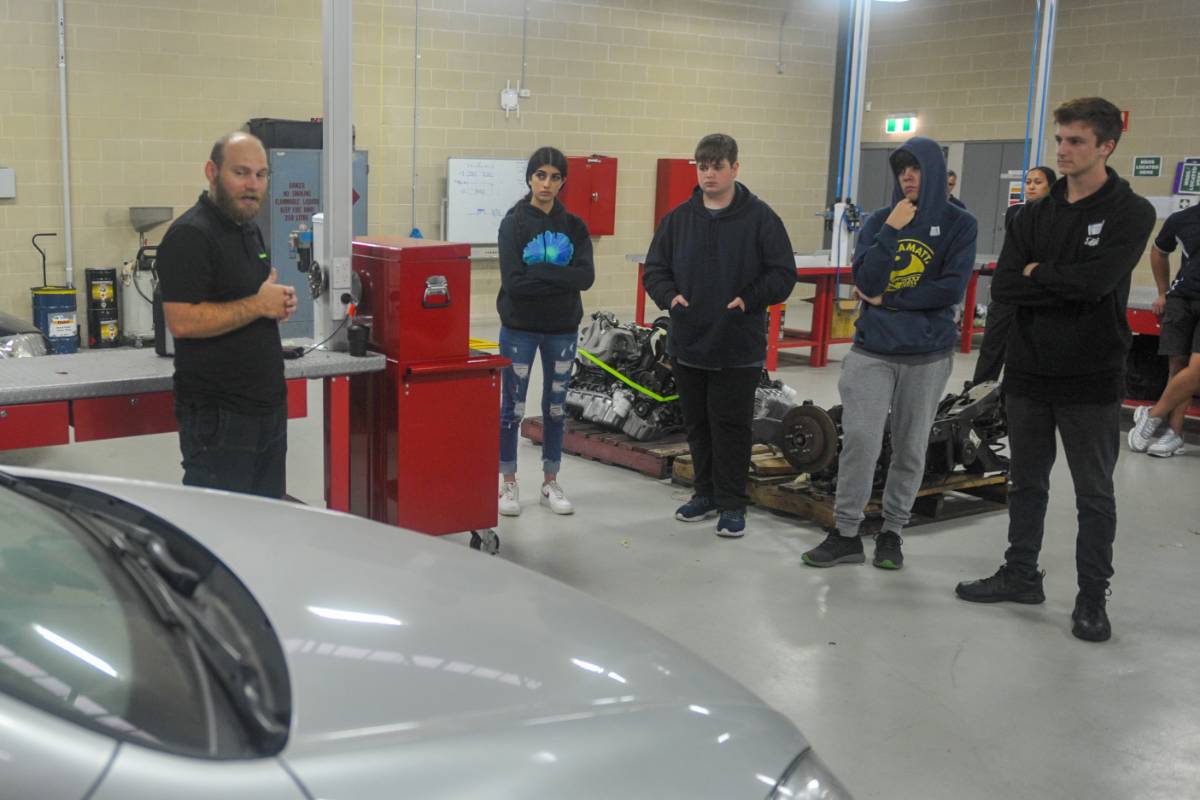 While students, such as those in the automotive workshop, enjoyed getting their hands dirty, CathWest feels the day also served an important role in dispelling some myths about trades.
"You could say we might be a little bit late to the party speaking to Year 9 and Year 10 students and that perhaps we need to do more to introduce these alternate pathways to even younger students," John explained. "There are so many stereotypes out there saying girls should do this job and boys should do this job so young people tend to discount certain professions at a really young age."
"Being able to show them what's out there is really important so they can form their own opinions and can have some sort of dialogue with their parents around where their interests lie."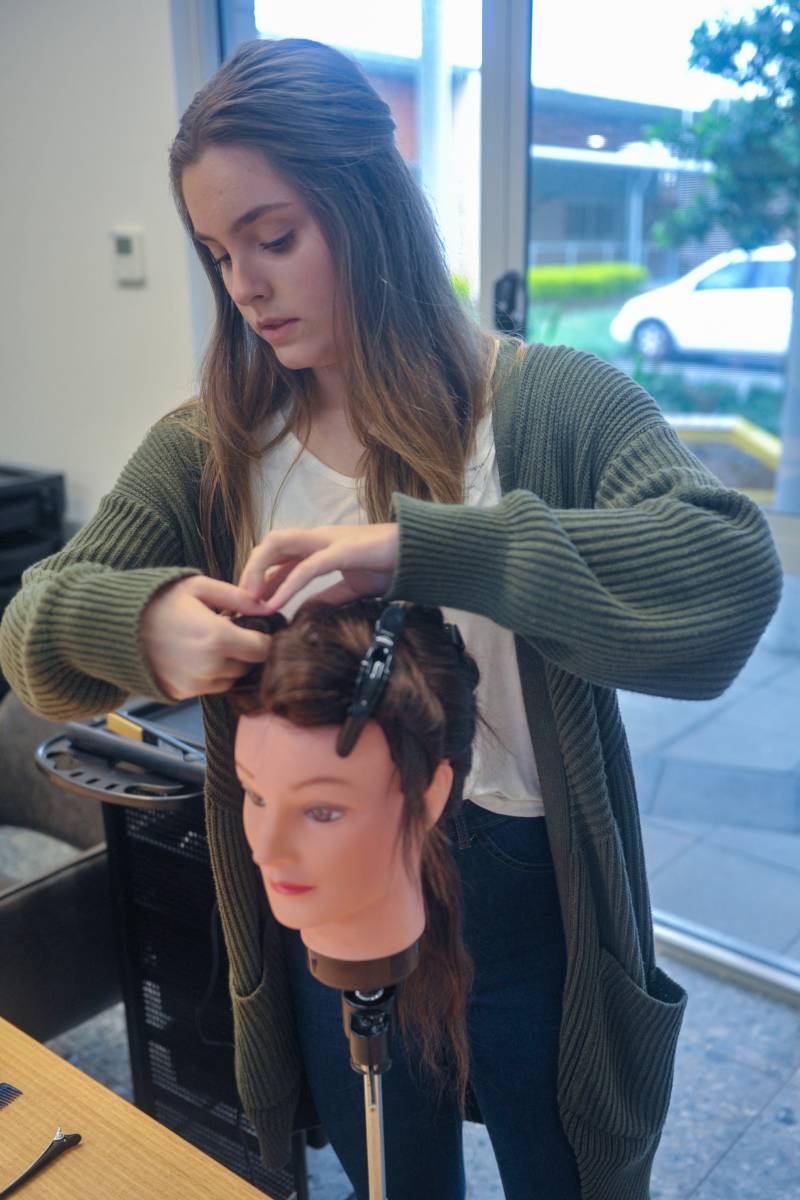 Chelsea Donoghue from Caroline Chisholm Catholic College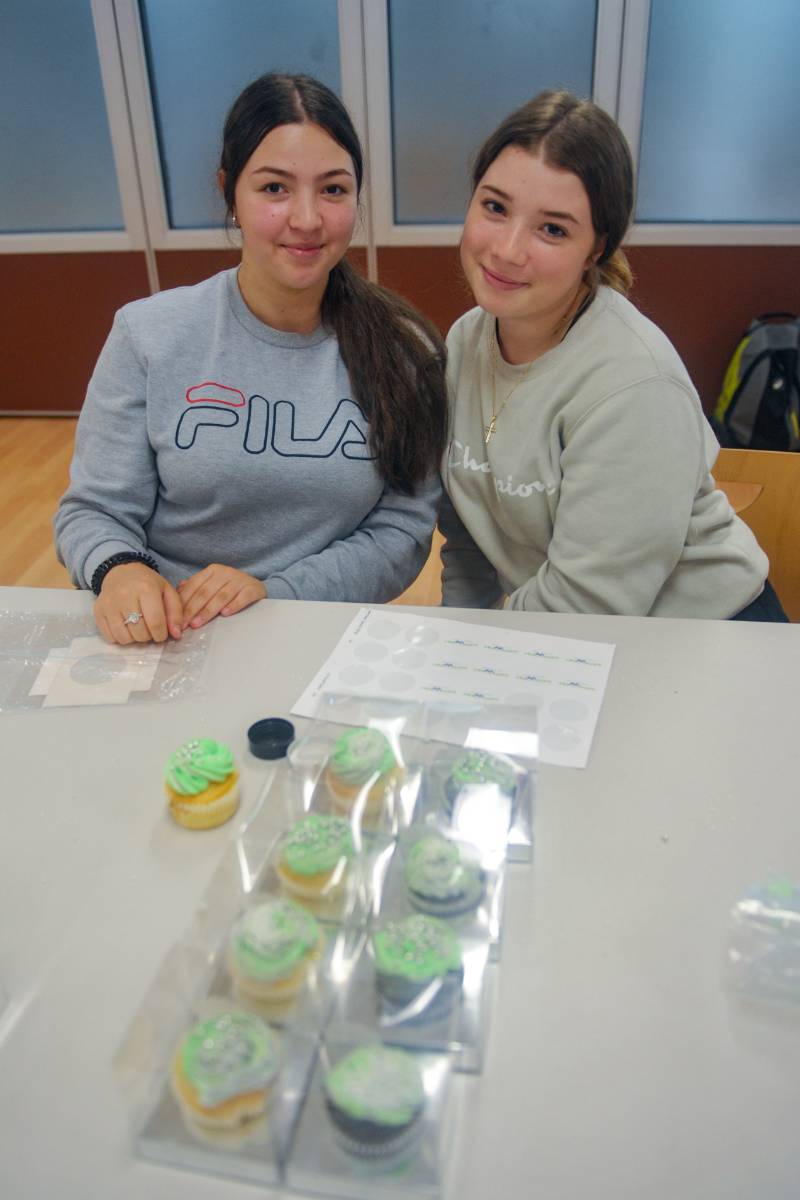 Students enjoyed learning about the hospitality trade.
"I want to be a hairdresser," said Chelsea Donoghue, a Year 10 student at Caroline Chisholm Catholic College. "I'm already working at a salon. I came to an open day at the McCarthy campus and heard about this Try A Trade day and was really excited to give it a go. It was great to come here and see the facilities, they're amazing."
"CathWest has really good opportunities," added Gilroy Catholic College student Brayden Barton on checking out Try A Trade. "Good facilities, good learning... good everything. CathWest really seems to want to help you with your future and if you have an idea, they help you expand on it."
Craig Pendleton was also keen to stress to students the benefits of staying in school instead of dropping out to start an apprenticeship.
"You can't downplay the academic skills they'll develop in Years 11 and 12," he said. "They'll also be that little bit more mature. It's like a vegetable patch, don't pick your fruit too early. You're not doing young people any favours taking them out of school too early."
"Talking to the teachers, trainers and students is great but most important is talking to the students because they're living these studies," added John. "They can convey things like the relevance of their HSC subjects. They're able to articulate how maths or English or chemistry can be linked to certain jobs or professions."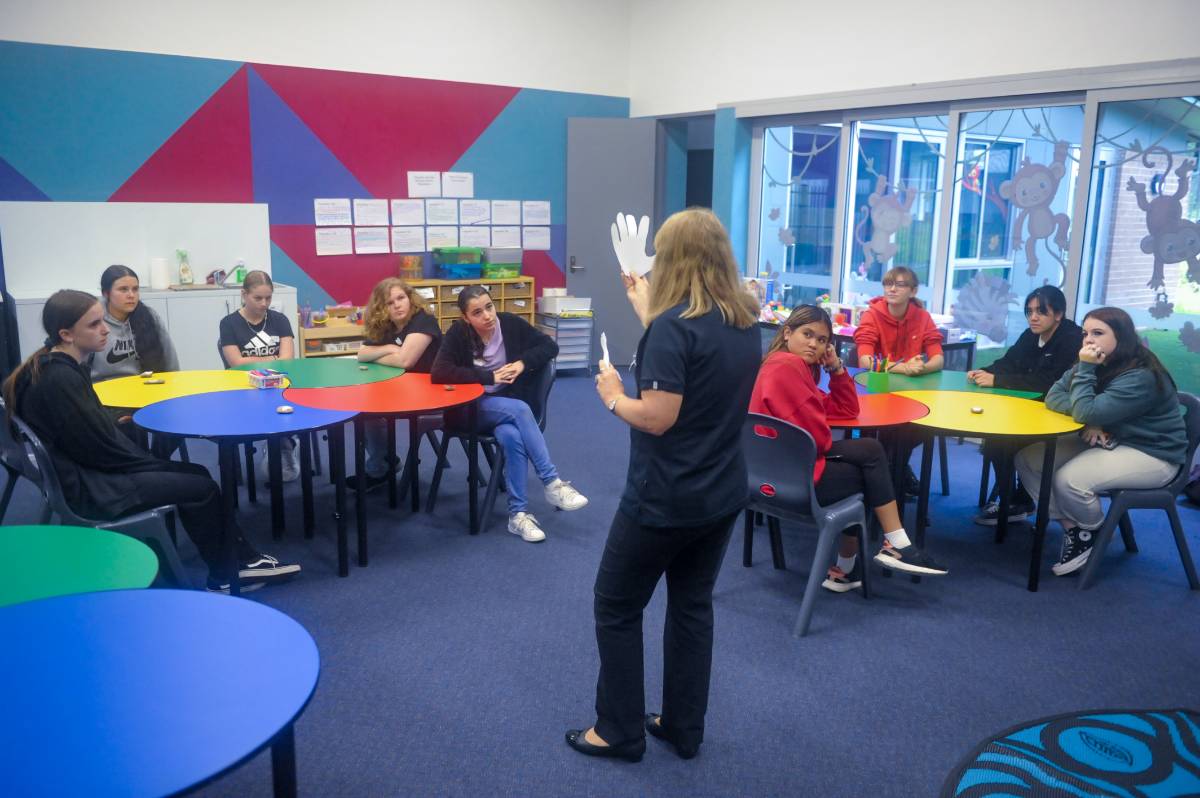 Off the back of the success of Try A Trade, CathWest is considering introducing more intensive one-day programs for young students to explore their interests.
"We're hoping that at some stage soon we might be able to offer full-day immersions for students where they can come in work alongside current students and prepare a menu for example if they're interested in hospitality," said John. "They can prepare the menu, cook the meal and serve it to a few guests."
CathWest Innovation College is 'school done differently' and prides itself on tailoring education to suit its students - putting them in the driver's seat when it comes to their learning journey.
"Whatever your passion or interests, our end goal is to say yes and look at a way of making it happen," said John.
---