Gilroy says NO WAY to bullies
20 Mar 2018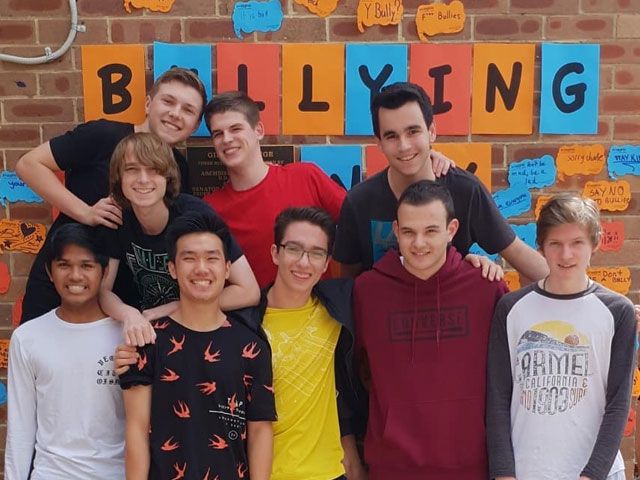 On Friday the 16th of March, we stood together as a school community along with hundreds of schools around Australia to spread the message that bullying is unacceptable, with the phrase "Bullying NO WAY!"
As a faith community, we believe preventing bullying is everyone's responsibility. Following the model of Christ, we chose to see the worth, value and dignity of each person.
The National Day of Action against Bullying and Violence is Australia's key anti-bullying event for schools and in 2018, where schools are challenged to imagine a world free from bullying and violence.
The Gilroy College community takes a strong stance against bullying, and we're proud to unite with other schools around the country to promote such a valuable cause and push a vital message.
Thank you to all of the students who participated on the day.