Why Us?
Let us help you decide on the right school for your child.
Discover Catholic Education
Gilroy Catholic College is a vibrant and contemporary school offering quality education for students.
Explore the amazing opportunities we're creating for our students.
Discover Catholic Education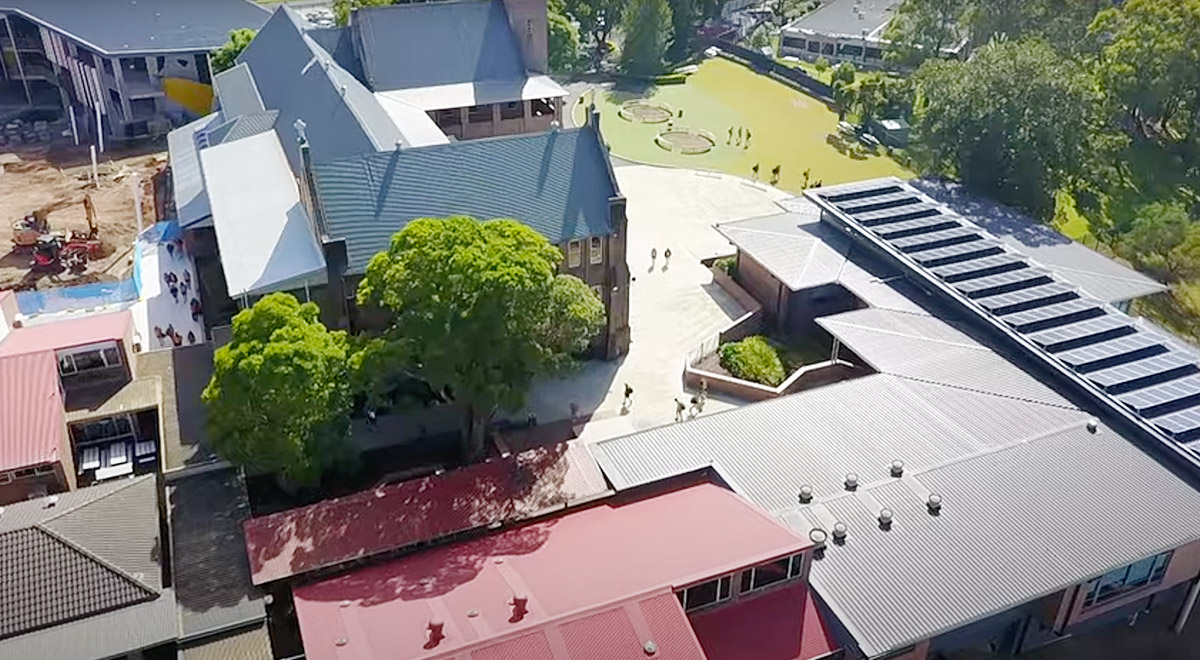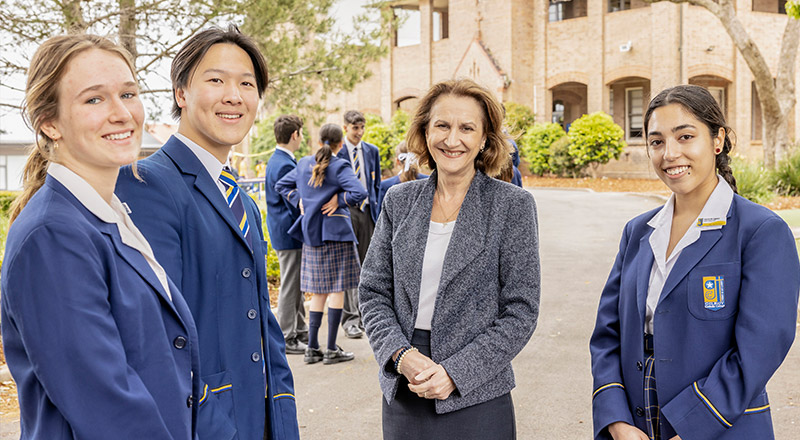 At Gilroy Catholic College, we provide personalised learning experiences to meet the individual needs of each student. Teaching and learning across all faculties encourages critical thinking, creativity, collaboration, problem solving, and independent learning.
Gilroy Catholic College is a co-educational Years 7 to 12 secondary school.
We offer a faith-filled learning community where every individual is nurtured to achieve.
Discover what learning at Gilroy looks like by browsing our latest news articles and social media posts.
What We Offer
There are many reasons why families choose Gilroy Catholic College. The snapshot below will assist you in making the choice to join our caring learning community.
A Welcoming and Supportive Community
Our school is committed to providing learning environments where students can thrive and feel safe and supported. Where they are nurtured to grow, belong and be confident.
A Welcoming and Supportive Community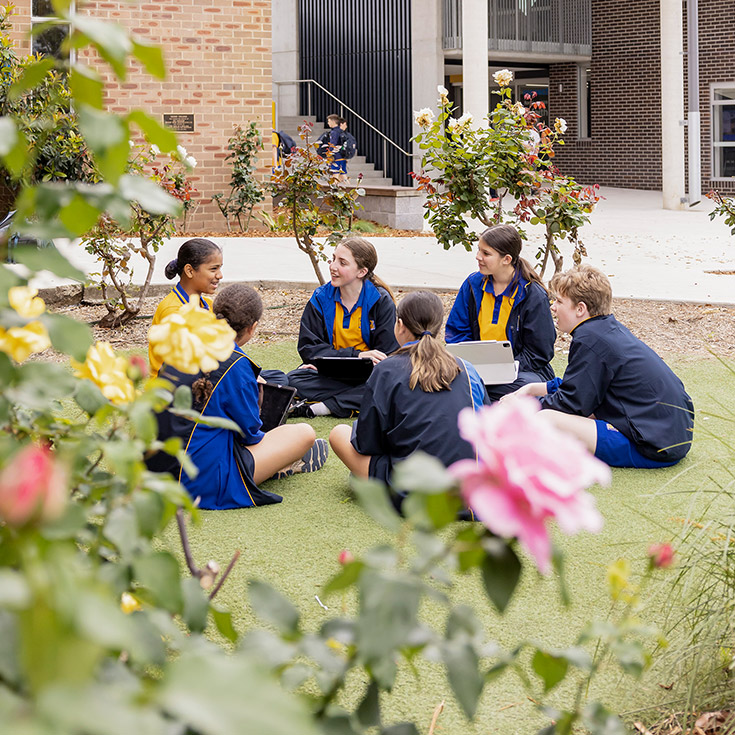 Passionate Teachers Who Care
Inspired learning starts with highly motivated and professional teachers. Our teachers make each student feel valued and safe, and help them to become the best learners they can be.
Passionate Teachers Who Care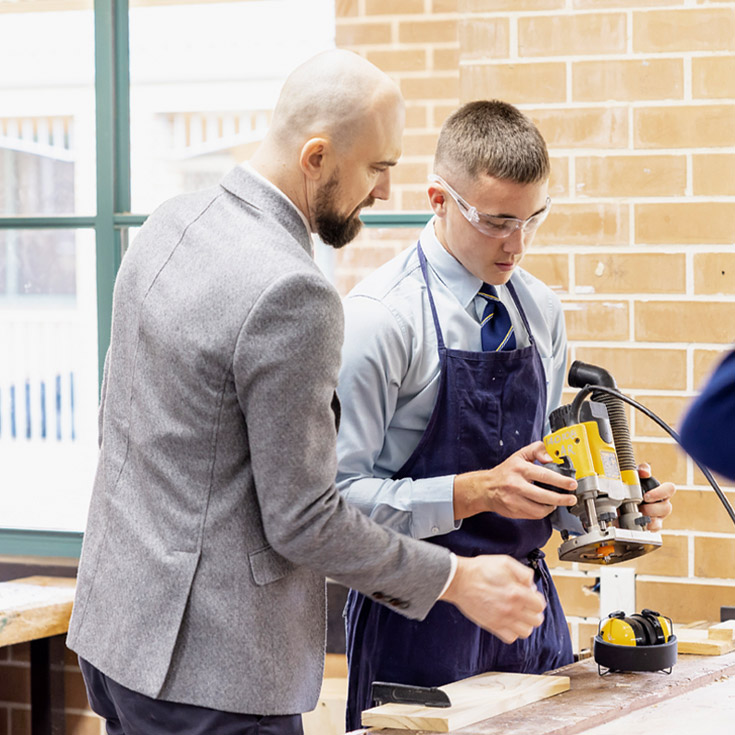 Personalised Learning
Each student's unique strengths and needs guide the design of our learning opportunities. Our expert teachers will tailor teaching to meet each student at their point of need, track how they are progressing, and respond with extra support when needed. After all, learning how to learn is equally important as what we learn!
Personalised Learning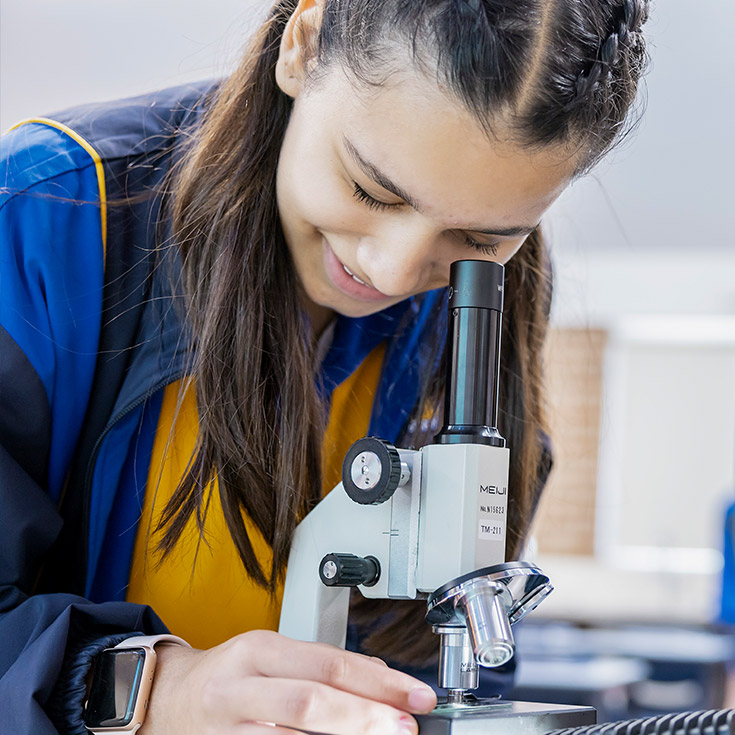 Opportunities Beyond the Classroom
We believe it is important for students to pursue interests to find what they are passionate about. Our school gives them exposure to a range of exciting opportunities to unlock their creative potential, develop a talent or follow a passion.
Opportunities Beyond the Classroom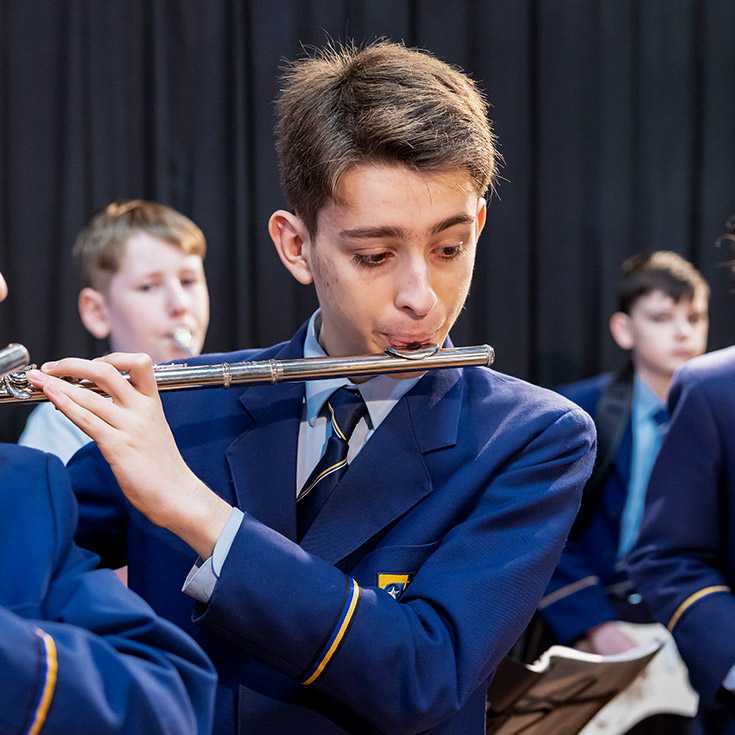 Faith-Based Education
Gilroy is a great place for students to grow in faith and learning. Each student is valued as an individual. We share Gospel values to help our students discover hope within and to experience a meaningful and rewarding life.
Faith-Based Education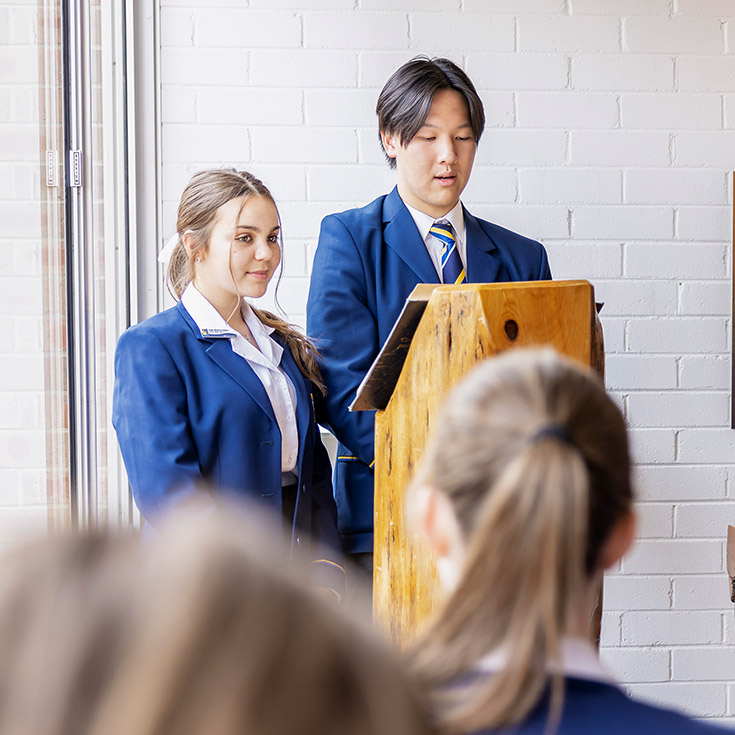 Quality Schooling that is Affordable
We keep our fees as low as possible so that all families have the opportunity to access a high quality Catholic education. Significant discounts apply for siblings. Ask about our flexible payment plans.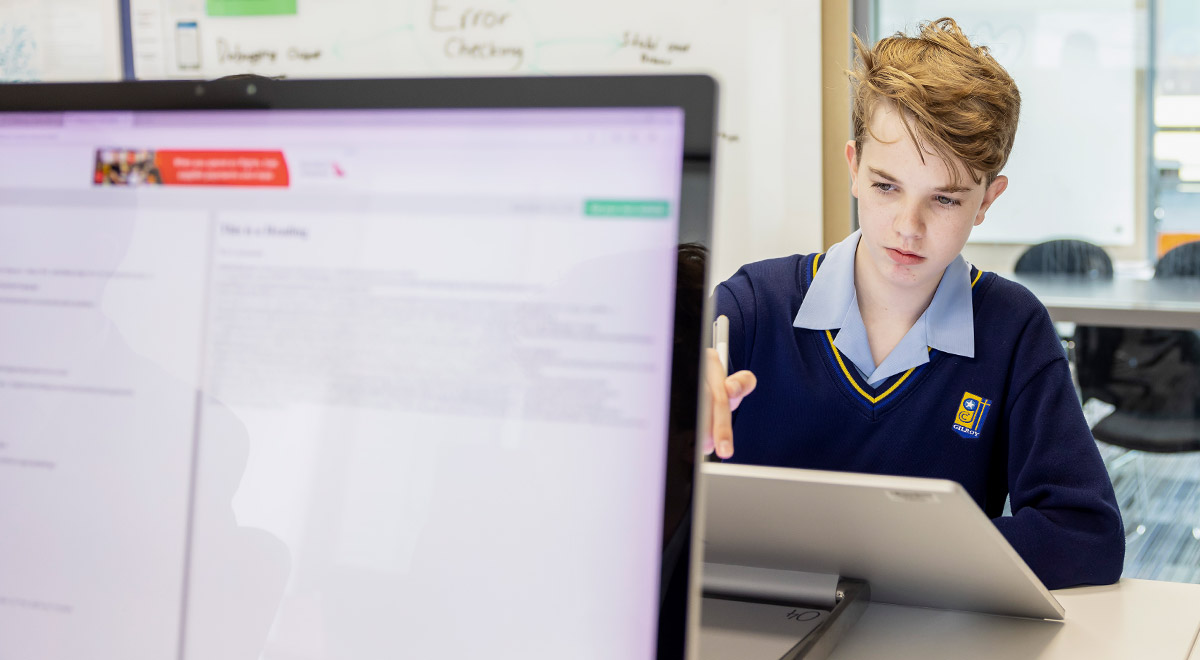 Throughout my time at Gilroy, the teachers have constantly been welcoming towards me and others, in the classroom and out of it. My teachers have always provided me with extremely useful resources to enable me to be successful in my learning, allowing me to strive in my studies and be the best version of myself that I can be.
PAUL HOMSI (STUDENT)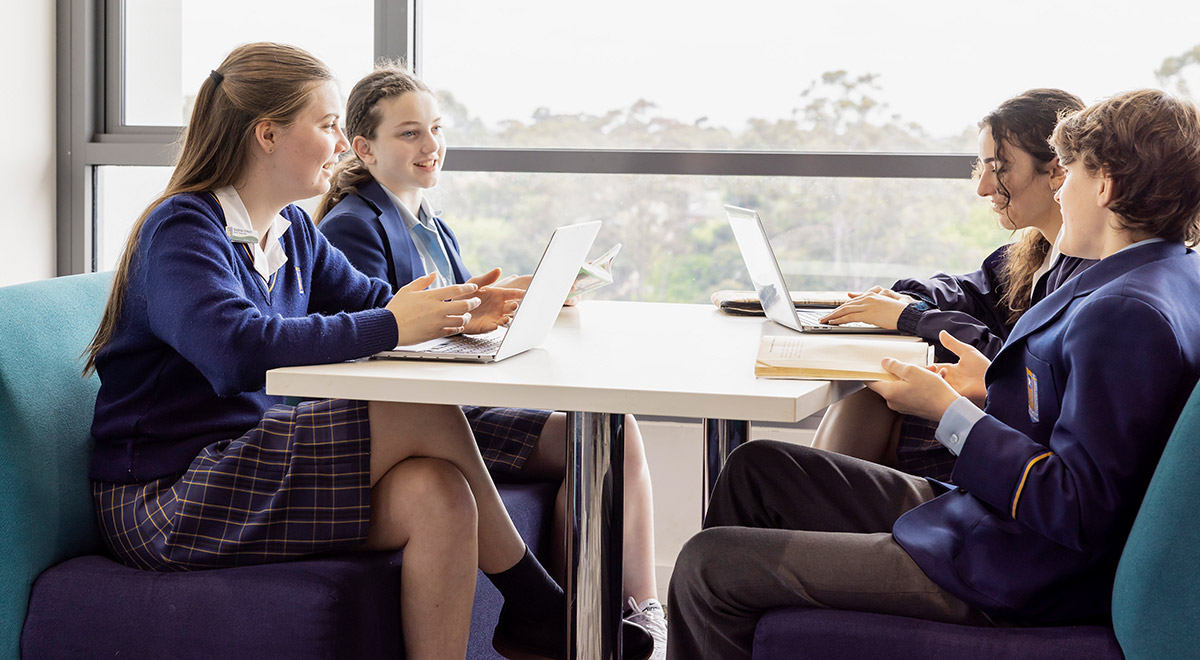 Gilroy Catholic College provides opportunities for students and staff through their love and true interest in learning and understanding. The care and respect both students and haves have for each other, allows Gilroy to feel safe and secure
FLYNN BATTY (STUDENT)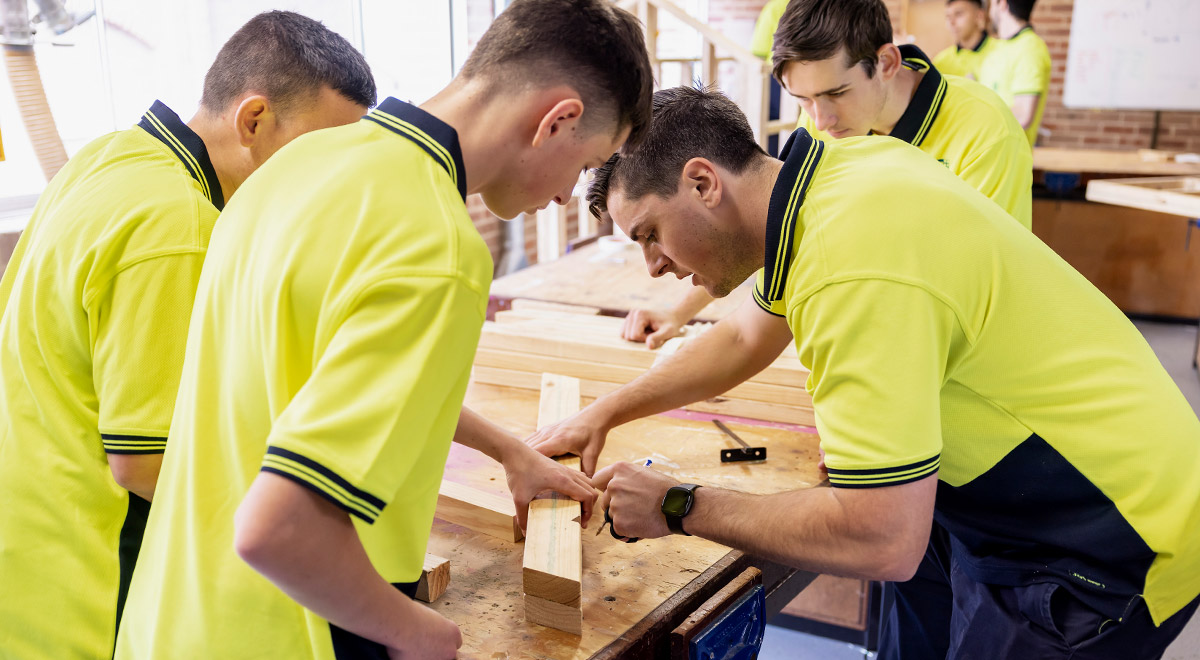 The years I've spent at Gilroy have allowed me to strive for the highest level of education, as well as spending time with my classmates to complete tasks which require both team building and cooperation.
NICHOLAS MCKEWEN (STUDENT)
Other Reasons to Choose Our School
Our supportive and welcoming community promotes harmony and quality learning.
Our personalised learning approach gives students more choices for a bright future.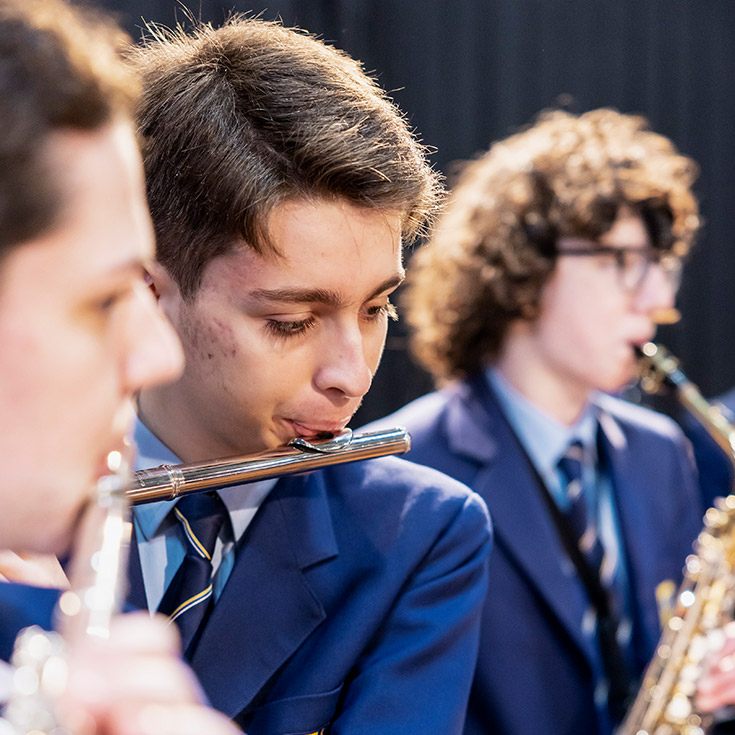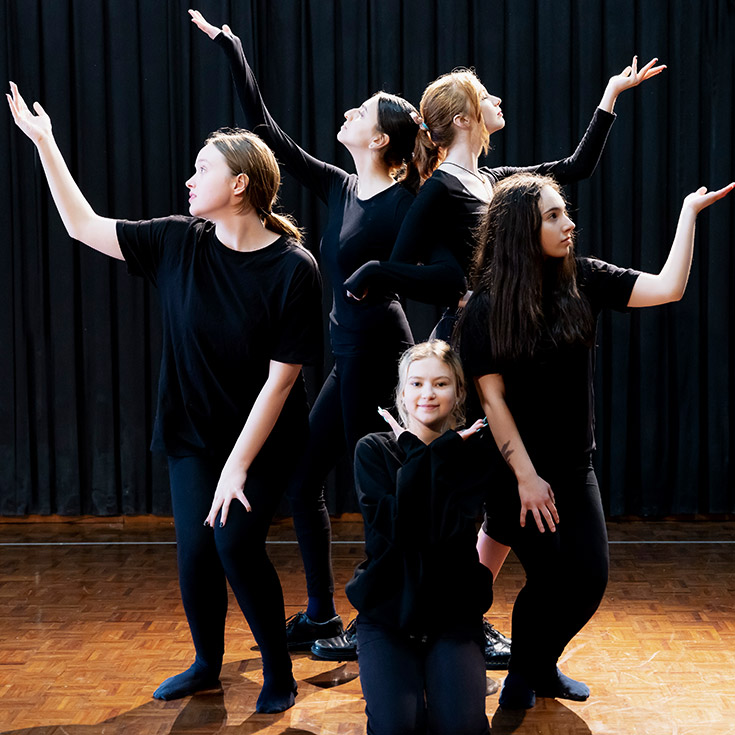 Exceptional creative arts opportunities to develop and showcase students' talents.
Subject selections that can lead to early entrance to selected universities.
We offer a variety of activities that build interpersonal and leadership skills.
Outreach initiatives that develop students' spirit of generosity and compassion.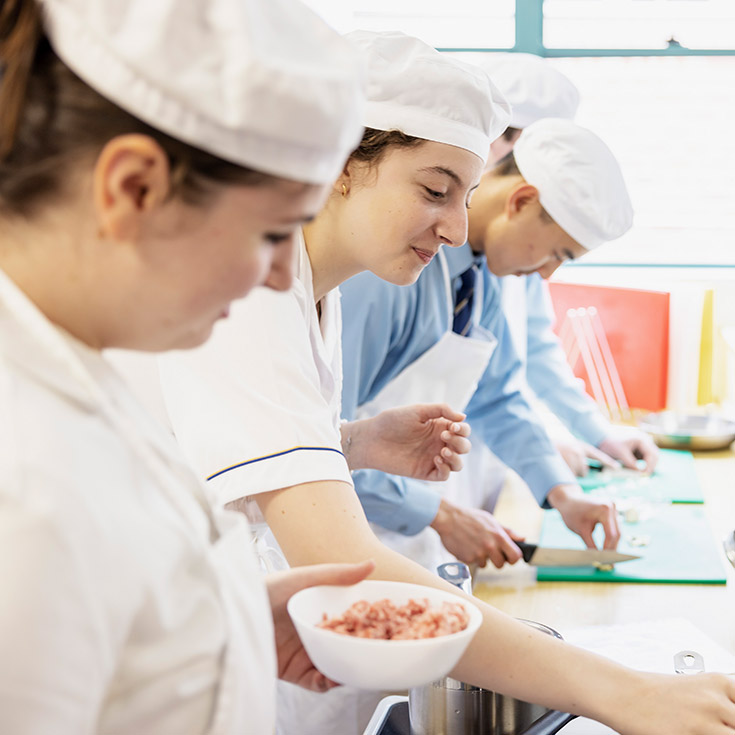 Thank you for your interest in enrolling at Gilroy Catholic College
Selecting Gilroy will give your child the best opportunity to develop academically, spiritually and socially.
If you have any questions regarding current vacancies, the application process or school tours, please contact our friendly Enrolments team on 02 8853 8200 weekdays during school hours or by email.
Send us a message