Our Story
Gilroy Catholic College is a co-educational Years 7 to 12 secondary school. Within a Catholic faith environment, our students learn how to be responsible global citizens. Using the latest technologies and leading educational research, we help students learn how to think creatively and critically, how to communicate and to work collaboratively.
Our school is a welcoming, safe and innovative learning community for local students and their families. Enrolling at Gilroy is a chance for your family to be part of our story too! More...
Principal's welcome
Gilroy Catholic College is a faith-filled learning community where every individual is nurtured to achieve. I am excited to lead our dynamic learning community and look forward to working with you to provide the best education for your child. More...
Enrolling now
We warmly welcome new families to join our school community. Enquiries and enrolment applications for all grades are welcome any time of the year, although the main enrolment period is between March and May in the year before your child will start at our school.
Our Story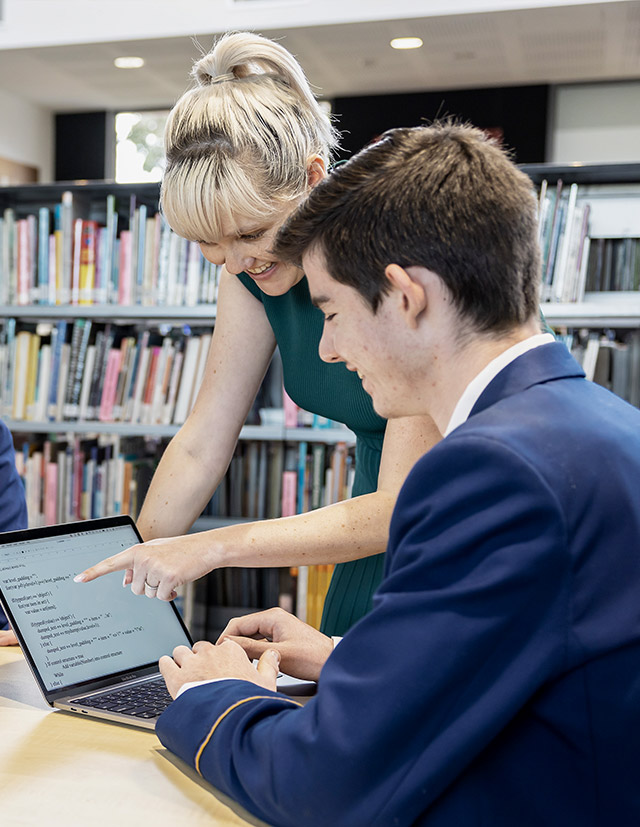 Digital School Tour
Our video tour is a great way to see our school's learning spaces and facilities at your convenience.
Digital School Tour