Student Wellbeing
Our students are treated with dignity and respect. Their happiness and safety are our top priorities.
A Place to Belong
As part of a system of Catholic schools in the Diocese of Parramatta, our students are treated with dignity and respect. Their safety and wellbeing are our top priorities. The wellbeing and safety of all students is central to the purpose of Catholic education and we acknowledge that healthy relationships and exceptional pastoral care are core to each child's positive experience at school.
Schools in the Diocese of Parramatta have a strong focus on pastoral care, and in addition the support of our school counsellor, additional resourcing is provided for wellbeing initiatives overseen by the Wellbeing Coordinator. The Wellbeing Coordinator is supported by staff on the Wellbeing and Behaviour Team, Leading Counsellors as well as K-12 System Counsellors in the implementation of these wellbeing initiatives.
Gilroy Catholic College is committed to providing a learning environment where students can thrive, feel safe and supported, and are nurtured to grow, belong and be confident.
Gilroy equips students with the knowledge and skills to cultivate their wellbeing through Religious Education, health, and wellbeing classes. We believe this sense of wellbeing and connectedness promotes healthy personal development in students and contributes to their academic success.
We support the social and emotional welfare of students and their families through effective strategies, recommendations, policies and procedures, guidelines and tools. Our strong focus on pastoral care includes school counsellors and wellbeing initiatives to support students.
Our school celebrates the inclusion of all students, supporting the learning needs of every individual and providing learning opportunities to build their social skills.
Our Wellbeing and Pastoral Care Initiatives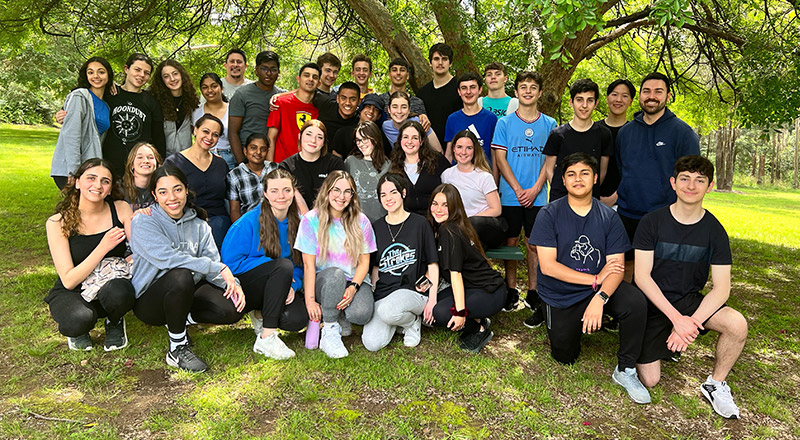 Focused on goal-setting and student resilience. Includes one hour per fortnight of dedicated pastoral classes. Students get to know one another and learn how to be caring, compassionate and respectful.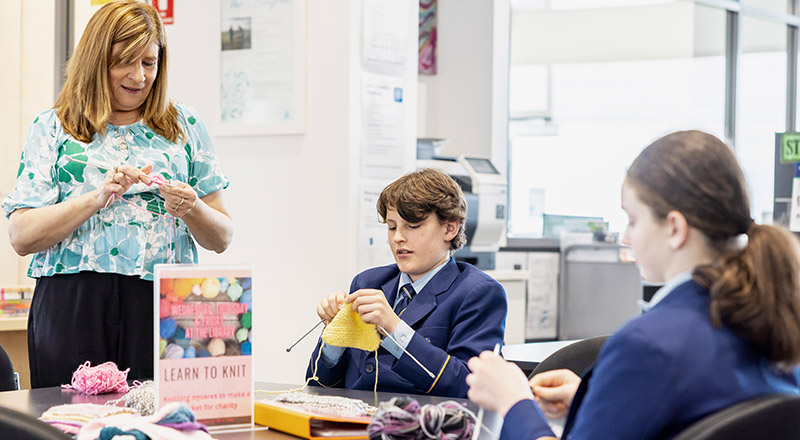 Consistent Homeroom Teachers
Giving students security and the opportunity to communicate with a familiar staff member every day.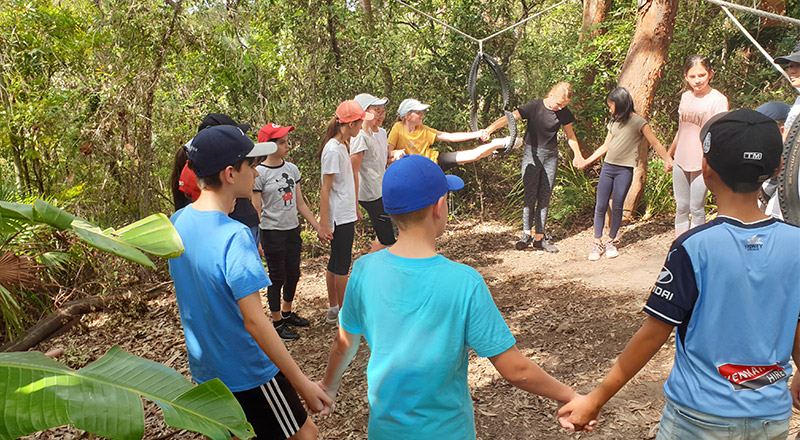 Providing opportunities for team and community building among students.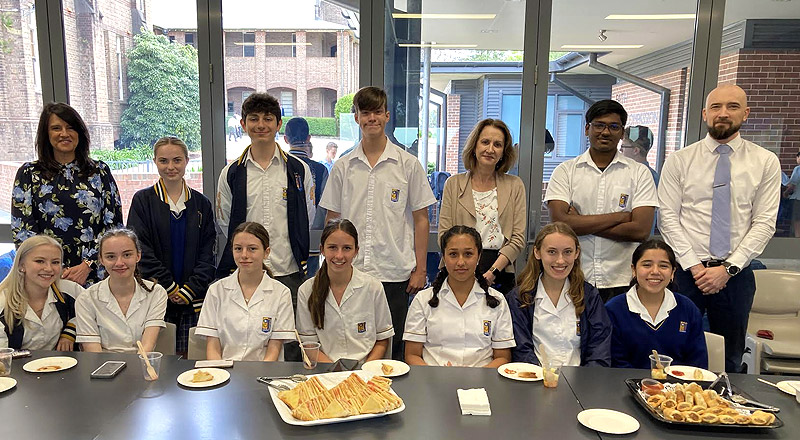 Year Group Leaders of Learning
Overseeing the wellbeing of each cohort and getting to know the unique needs and situations of each student.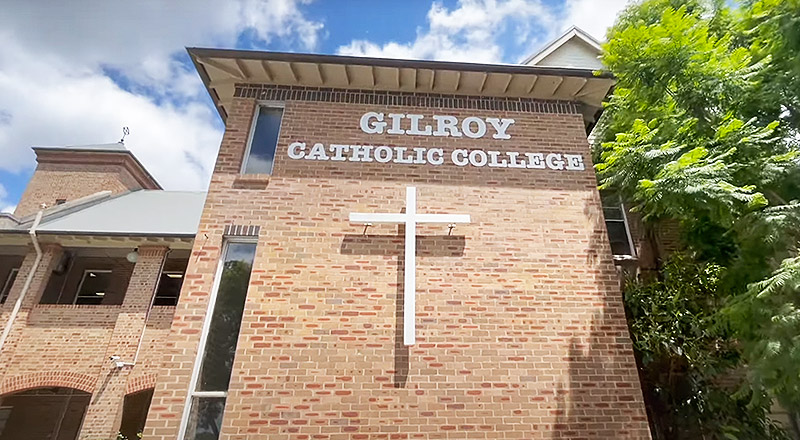 Working with students and families to arrange in-house interviews and external practitioners where necessary.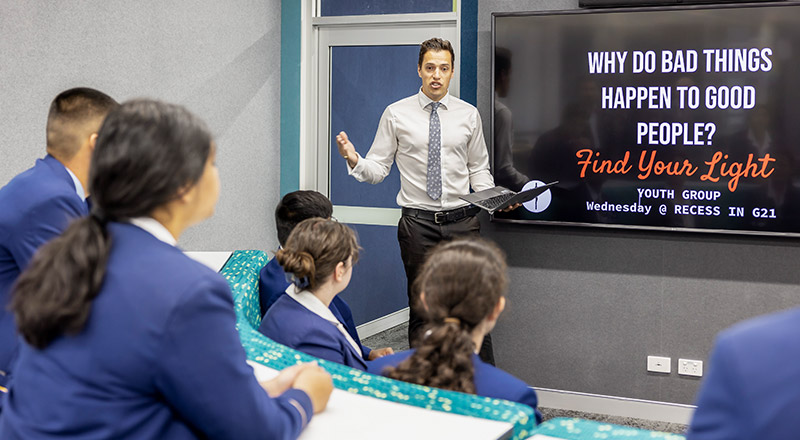 Seminars and Education Programs on Youth Issues
Focused on issues such as cyber safety, safe behaviours for adolescents, and ethical use of technology and the internet.
Autism Australia Satellite Class
Gilroy is proud to be a host school for Autism Spectrum Australia (ASPECT) and the satellite class they offer to students with Autism and other disabilities. The Autism satellite class helps students in Years 7-10 realise their unique potential, as well as provide much needed support to their families and carers. Students are given regular opportunities for inclusion in Gilroy activities and are increasingly assisted to become independent.
For more information about the Gilroy ASPECT satellite class contact ASPECT on 8786 3000.
Autism Australia Satellite Class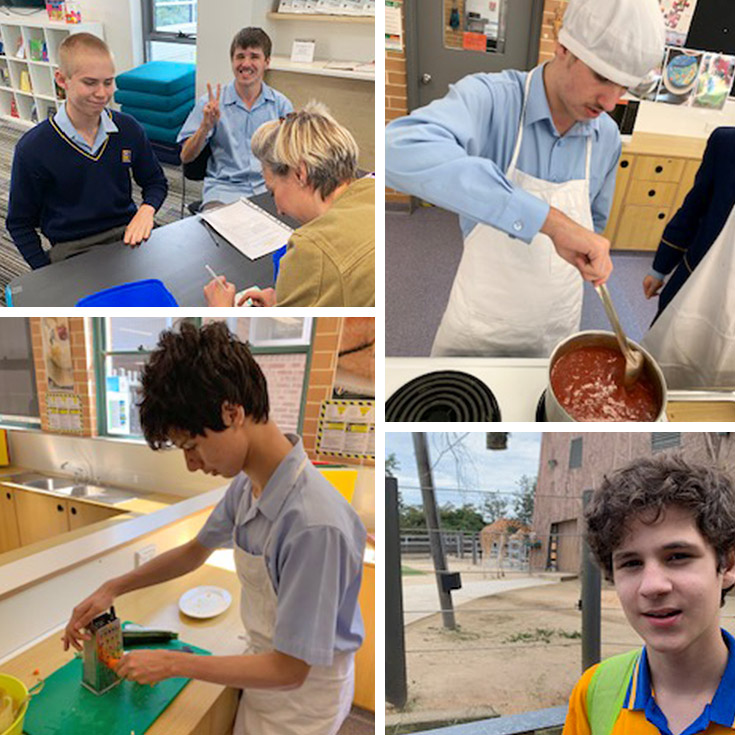 Pastoral care programs at each year level are designed to help build resilience, independence and courage within each student.
Other Initiatives
House System
A School House system promotes positive self-esteem, self-identity, belonging, integrity, teamwork and pride amongst all students. It provides peer support to help promote positive mental health and develop a common goal between school staff and students.
Gilroy students will belong to one of four houses: Warragunna, Tchingal, Jabiru or Windaru.
Recognition of Students
At Gilroy we have a focus on recognising and acknowledging positive behaviours. An important part of our student management policies is our student merit system.
The Merit Awards system has been set up to acknowledge students who display positive behaviour or good work. Staff may give students merit awards for anything the student does which the staff member deems worthy.
Merits contribute to College House points, along with sporting participation and achievement points. When students accumulate five merits, they will receive a Year Leader of Learning Award. Five Leader of Learning Awards will result in a Principal's Award. All Principal's Awards will be acknowledged in the Awards Presentation Day booklet at the end of each year.
Student Leadership
Experiencing leadership gives students confidence, celebrates strengths and prepares young people to make a contribution to our community and world. Gilroy offers a number of leadership opportunities both as part of and in addition to our curriculum.
The Student Leadership Team and the Student Representative Council provide a voice and representation for the student community within the College. We also encourage student involvement in the College newsletter, The Loop, that allows students to express themselves and communicate with parents, teachers and other students.
In addition, students can gain leadership experience through peer mentoring and involvement with a range of social justice initiatives.
Transition Program
A thoughtful approach to welcoming students is something that our school is really proud to offer local families. Transition programs are important for all students to prepare for new beginnings. Whether your child is joining us in Year 7 or at another stage in their learning journey, we'll be ready to help them start off strong as a valued members of our school community.
Our older students take on the role of mentor for our younger students and ensure they feel supported and welcome when they join the Gilroy learning community. We also run orientation activities to ensure a smooth first few days.
Building Child Safe Communities
We are committed to providing children and young people with school environments where they are safe, informed and participate, and where the adult community works together with them towards making this happen.
We care about every student!
Contact Gilroy Catholic College today to find out how we can help your child.