Academic Excellence at Gilroy
16 May 2018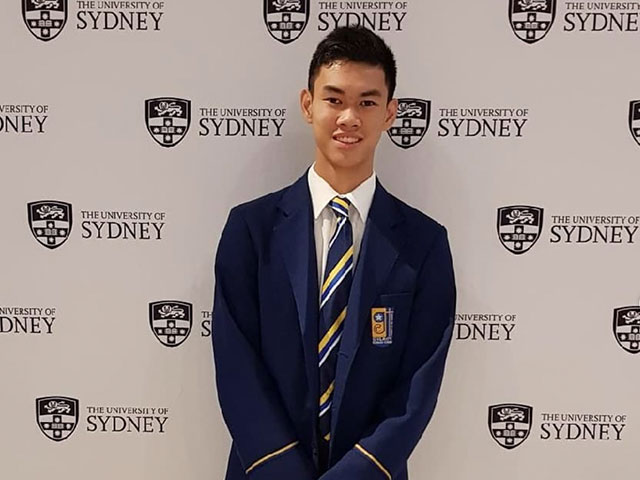 The University of Sydney recognises the achievements of outstanding students through their Year 10 Academic Excellence Awards.
The awards are open to Year 10 students who must be nominated by their school during September 2017. Based on Year 10 Academic results achieved by students through assessment and reporting up to the end of Term 3, the college selected a single student to be nominated for the award.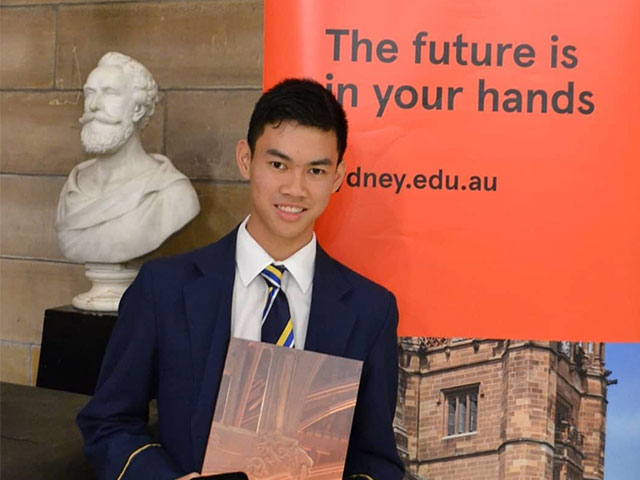 Gilroy College recognised the outstanding Academic achievements of Jonathan Lu and nominated him for this award, this nomination was then accepted by the University of Sydney who sent the college an award to present to Jonathan at our Year Award Ceremony for Stage 5.
Jonathan was also invited to attend Sydney University's award ceremony for academic prize winners in early April this year where he was recognised for his achievements and received an award winner badge and gift voucher.
This is outstanding accolade and a huge achievement for this young man.