Gilroy's Beauty and the Beast production receives a standing ovation
18 May 2018

Gilroy Catholic College's stage production of Beauty and the Beast was met with standing ovations from the audience at each performance throughout its five day showing.
From May 9 to May 14, the college showcased this stage production which brought together multiple departments within the college and involved more than 100 students.
The musical was directed by college staff members Teresa Huzij and Julianne Massaioli, who were pleased to receive such a positive response from the school community, with accolades and standing ovations from the audience each night.
The behind-the-scenes preparation of the musical began in May of 2017 with auditions taking place in August and rehearsals from September onwards, adding up to nine months of dedication and commitment from students and staff.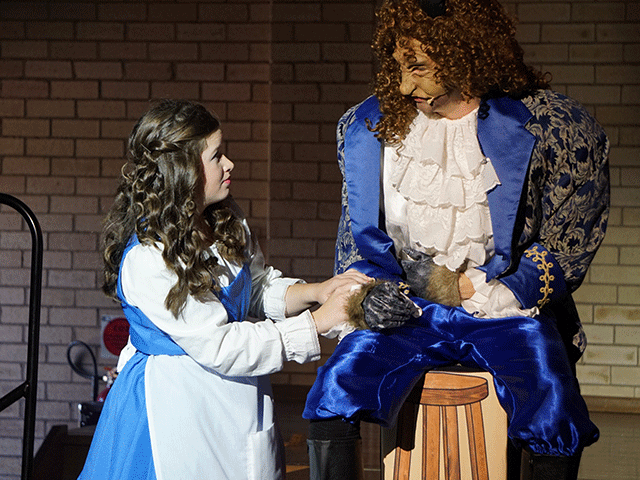 The production which ran for 5 nights led to standing ovations from the audience
To decide on the theme of the musical, the Creative and Performing Arts department sat down and had a brainstorming session, unanimously agreeing on Beauty and the Beast.
This proposal was taken to the college leadership team who provided continual support and feedback throughout the production.
Multiple departments within the college worked behind the scenes to make the musical possible including the TAS department who worked closely with music and drama staff to design the set.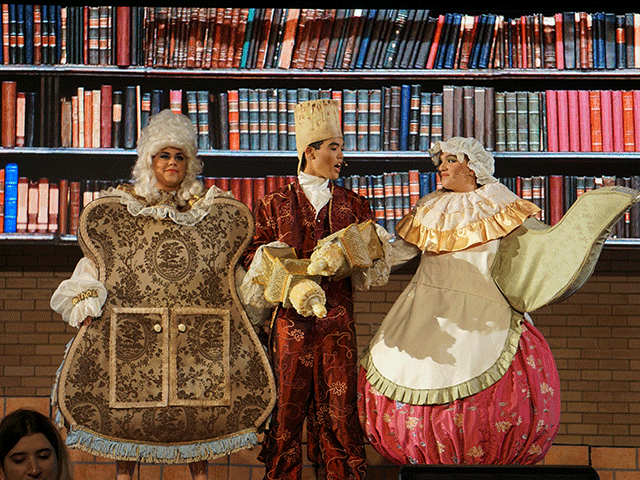 The production involved multiple departments within the school and brought together over 100 students.
The cast itself consisted of 53 students, while the integral staging, technical equipment operators and dressers brought the crew up to 67.
On top of this, a crew of 33 student volunteers helped on a rotating schedule each night which brought the total to 100 students involved in the production.
The cast and crew were very happy with their performance and overwhelmed by the accolades from the audience that greeted them after the show.