Kailyn jumps her way into The Commonwealth Games
05 Apr 2018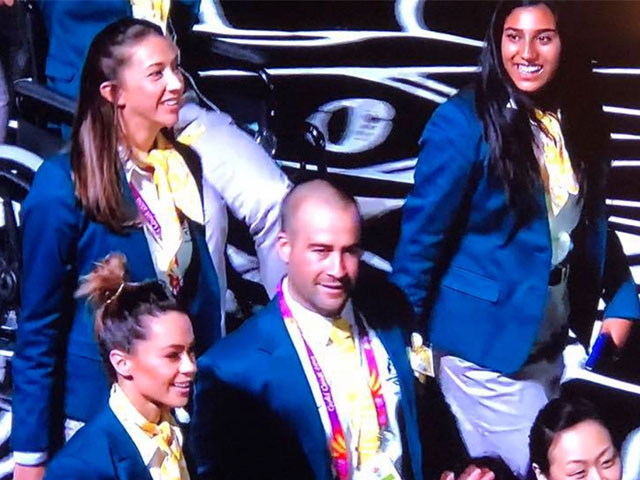 Kailyn was all smiles in the Opening Ceremony on the Gold Coast.
Gilroy Catholic College Year 10 student Kailyn Joseph is all set to achieve her personal best in the Women's Long Jump at the Commonwealth Games on the Gold Coast on Sunday, April 8.
The 15-year-old para-athlete featured in the Games opening ceremony on Wednesday night and will compete in the women's T38 Long Jump final at 3.18pm on Sunday.
Her mother Debra Joseph said Kailyn has mild cerebral palsy which affects her left side, but has never let that hold her back.
"She started athletics in primary school in Year 5, aged 11,'' Mrs Joseph said.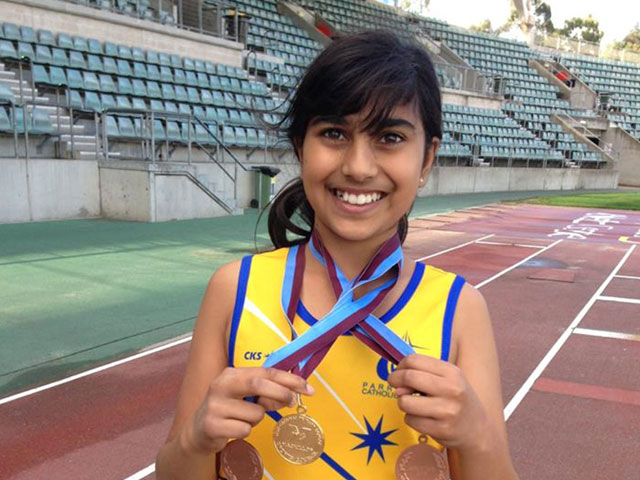 Kailyn began her career as a para-athlete at St Bernadette's Primary, Castle Hill.
"It was when she moved to St Bernadette's Primary that she was able to participate in swimming, cross-country and athletics, winning medals in all three.
"She was introduced to the world of para-sport by her Sports Co-ordinator Anthony Bye, who recognised her determination and competitive spirit.
"In her first year of athletics she qualified for the national championships.
"This success in athletics sparked an interest and this was enhanced when she found she had special talent for the sport.''
Last August she was selected to compete at the World Para-Junior Athletics Championships in Switzerland.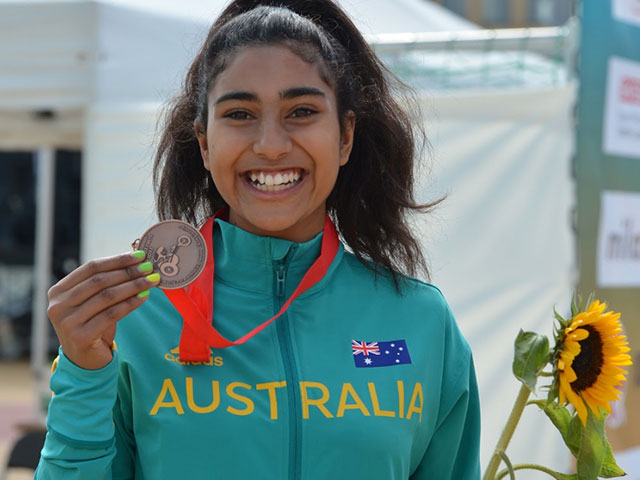 Kailyn is so proud to represent her country!
So far in her sporting career, she rates standing on the dais in Switzerland to collect her bronze medal and seeing the Australian flag raised as one of her most memorable moments.
She was also recently presented with a Certificate of Achievement for her service to athletics from the Mayor of The Hills Shire, Dr Michelle Byrne, who described her as having a great natural ability, a burning desire to go above and beyond, and a big heart of gold.
Coached by leading para coach in Sydney, Matthew Rawlings, she is very excited to represent Australia in her first senior competition at The Commonwealth Games.
Kailyn's next target will be the 2019 World Para-Athletic Championships and 2020 Tokyo Paralympics.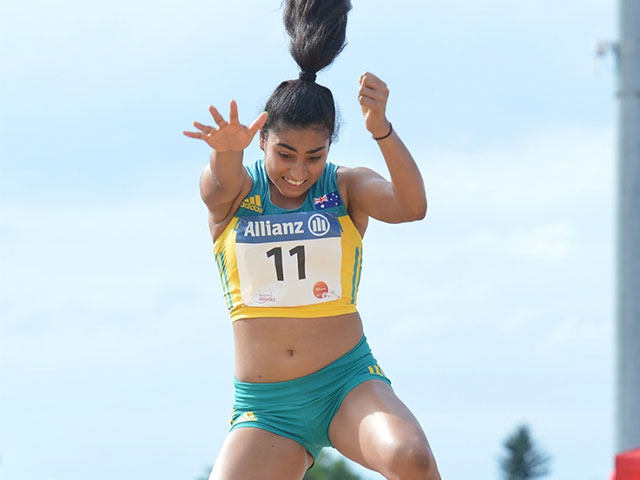 Kailyn's athleticism and dedication have earned the respect of fellow students at Gilroy Catholic College, Castle Hill.