Kailyn places fifth in her first Commonwealth Games event
12 Apr 2018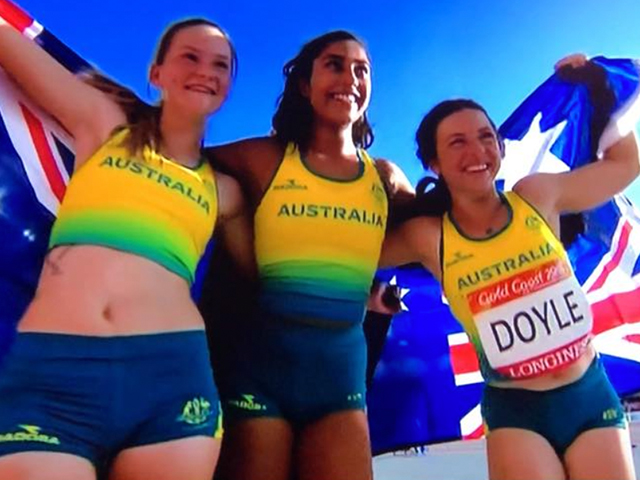 Gilroy Catholic College Year 10 student Kailyn Joseph was placed fifth overall in the Women's T38 Long Jump final at the Commonwealth Games on the Gold Coast.
The 15-year-old para-athlete also featured in the Games opening ceremony.
Kailyn's mother Debra Joseph said Kailyn has mild cerebral palsy which affects her left side, which means she is classed T38 and amongst the other similarly classed competitors Kailyn placed first.
"She is only 15 and so has a long way to go...she has the potential to be a champion!
"She started athletics in primary school when she was 11,'' Mrs Joseph said.
"It was when she moved to St Bernadette's Primary Castle Hill that she was able to participate in swimming, cross-country and athletics, winning medals in all three.
"She was introduced to the world of para-sports by her Sports Co-ordinator Anthony Bye, who recognised her determination and competitive spirit.''
Kailyn went on to continue her journey at Gilroy Catholic College in Castle Hill, currently a Year 10 student, Kailyn has become a well known name in the school community.
Last August she was selected to compete at the World Para-Junior Athletics Championships in Switzerland.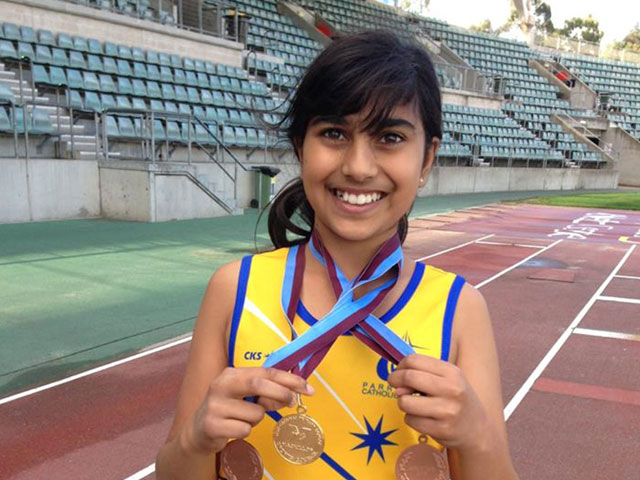 Kailyn rates standing on the dais in Switzerland to collect her bronze medal and seeing the Australian flag raised as one of her most memorable moments.
She was also recently presented with a Certificate of Achievement for her service to athletics from the Mayor of The Hills Shire, Dr Michelle Byrne, who described Kailyn as having a great natural ability, a burning desire to go above and beyond, and a heart of gold.
Coached in Sydney by leading para-coach Matthew Rawlings, Kailyn's next target will be the 2019 World Para-Athletic Championships and 2020 Tokyo Paralympics.